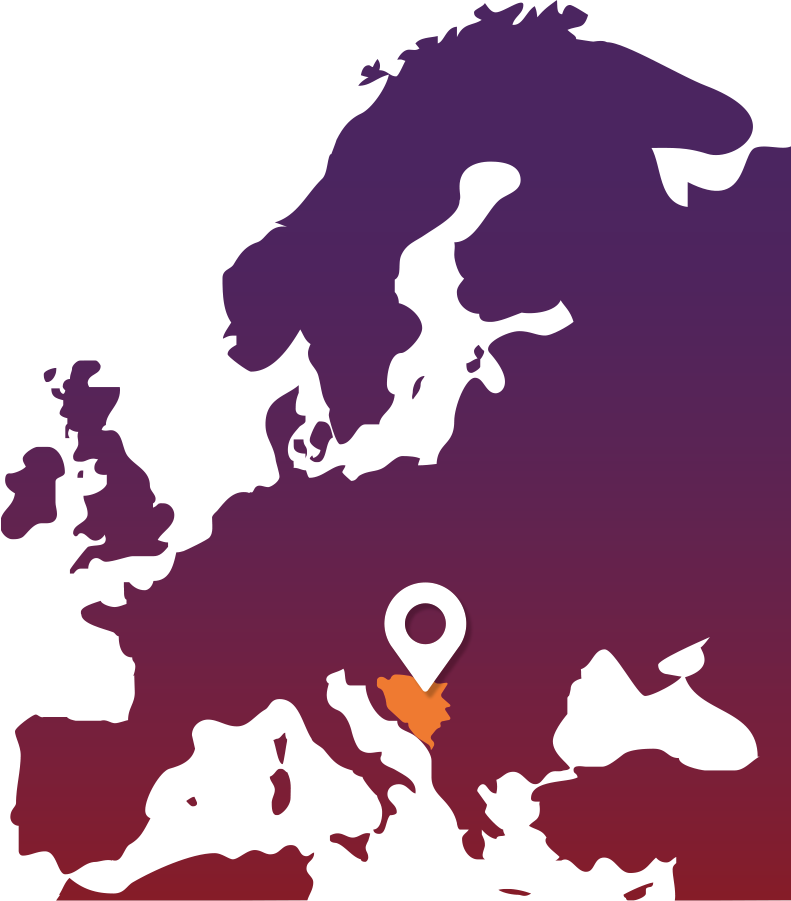 Discover Bosnia & Herzegovina as a BPO Destination
65% of companies who outsource do so in Europe.
Outsourcing to Europe is more popular and profitable than ever. According to Deloitte's 2016 Global Outsourcing Survey, 65% of companies who outsource do so in Europe.
Countries in South Eastern Europe are increasingly attractive to companies seeking to cut costs without sacrificing the quality of output. Bosnia and Herzegovina is one of the more interesting options as a business process outsourcing destination, especially when it comes to KPO, LPO and RPO. The level of education in Bosnia and Herzegovina is high, especially in key areas such as engineering and technology. The talent pool is deep and English is widely spoken. This lets businesses focus on more complex tasks with greater impact, such as innovation.
The region's appeal also stems from the cultural alignment and nearshore proximity to Western Europe. You can expect compliance with business operations, as well as security and intellectual property protections from the European Union.
Six reasons why you should consider outsourcing
1. Get access to skilled expertise
One of the primary reasons why a businesses may want to outsource a task is when they require additional skilled expertise. To allow you to focus on your core mission in providing a high quality product and service to your customer, offshoring the task to people who can perform it better makes sense.
2. Focus on core activities
Workload increases with additional non-core functions and the quality of your core activities suffers as your business grows. Outsourcing in such scenarios, to a third party, plays an important role by allowing your key resources to focus on primary business tasks.
3. Cut costs and save BIG!
All previously listed benefits come with the bonus benefit of lower cost and big savings! When you outsource services to a low-cost country, you are getting access to high quality services at a fraction of the price!
4. Give your business a competitive edge
The benefit of outsourcing is that it helps your company gain a competitive edge in the market. Through strategic outsourcing to an outsourcing partner, you are providing your customers with best-of breed services, while increasing your productivity and managing your in-house resources efficiently.
5. Cater to changing customer demands
This is another great advantage of outsourcing your business processes. Many BPOs provide the management with flexible services to meet the customers' changing requirements, and to support company acquisitions, consolidations, and joint ventures.
6. Increasing in-house efficiency
After you allocate tasks to your outsourcing partner, they share the workload of your employees. This allows you to develop your internal task force and use them more efficiently.
Still not convinced?
Low employment costs & strong links with Western economies
Lowest tax rates in Europe
Significant number of highly educated  professionals
Cultural affinities & first-class language skills
Good legislation which is for the most part in accordance with EU laws (including GDPR)
Geographic proximity: easy traveling and communication – Low cost flights to Europe: Wizzair, Ryanair, Eurowings
Favorable time zone – CET
Bosnia & Herzegovina in numbers
Unemployed with lower qualifications
Looking for first time employment
Unemployed with high qualifications